Dorset Police has share of council tax frozen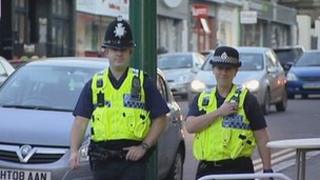 Dorset Police Authority has frozen the policing share of Dorset's council tax.
Instead, a one-off government grant will be given which the force says will leave it with a £500,000 shortfall and see a further 80 jobs lost.
The county's police federation said: "It will be policing the 2000s with 1970s levels of police officers."
The authority said any rise in council tax was "unacceptable" to the public and voted to use the government grant, equivalent to a 3% rise.
The force had proposed to increase its part of the council tax by 3.95% from April to ease cuts to front line services.
It said the grant may appear attractive at face value, but it was not built into the budget for further years and would mean even bigger cuts to plug the shortfall when it was stopped.
'Should manage'
Clive Chamberlain, chairman of Dorset Police Federation, said: "I think the public may regret the decision made by the police authority in two years' time when we've run out of officers to attend incidents.
"I can understand that they have to make difficult decisions in the light of cuts being imposed by national government.
"[But] the real worry is that the [extra 80] posts going aren't people sat on their backsides doing nothing, they are important people contributing to the force."
Members of the authority voted against the rise at a budget meeting in Dorchester.
Dorset Police already faces cuts of 20%, which will see just over 100 jobs go over the next year.
Conservative councillor Nigel Reed, member of the police authority, said: "We know how emotive council tax is to the general public and an increase is always unacceptable.
"The government is offering us a grant which is effectively a 3% increase.
"The Chief Constable made his recommendation... [but] he should be able to manage within budget without an additional increase.
"I think what you will find is that some of the services that perhaps are less well-used may get reduced further."
Dorset Police said it would comment later.