London 2012: Dorset businesses advised to prepare for disruption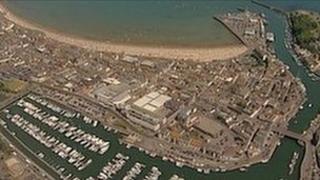 Dorset businesses are being given advice on how to avoid disruption during the Olympics and Paralympics.
Workshops are being held to help firms with transport and keeping their operations running when sailing events taking place in Weymouth and Portland.
Dorset County Council's Chris Hook said: "The demands on the road network could affect staff, customers, visitors and those servicing business premises."
The free events are being held over the coming months.