Dorset MP Annette Brooke wants second home discounts cut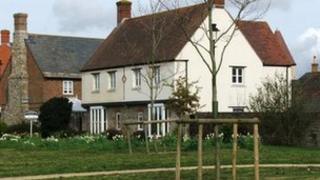 A Dorset MP has called for second home owners in the county to have their 10% council tax discounts scrapped.
Second home owners in England and Wales could lose the discounts under plans due to be announced by Communities Secretary Eric Pickles.
Liberal Democrat MP Annette Brooke said: "It is only right at a time of dire housing shortages".
However some second home owners have said they usually move to areas with few job opportunities and amenities.
Councils had until the end of the day to respond to a government consultation.
There are more than 6,500 second homes in Dorset.
At present, council tax discounts on second homes in Dorset are 10%, but nationally they vary from 10 to 50% depending on the council.
In the parish of Worth Matravers, near the Jurassic Coast, 72 out of 365 homes, or nearly 20%, are second homes, according to council tax records for 2010.
Villagers say as they are only used for the odd weekend, it has taken the heart out of the village.
Village shop closed
Parish council chairwoman Joyce Meates said: "You can walk along and not see a soul.
"It's already forced the closure of the village shop and post office. The craft centre and cafe has been turned into housing, which is mostly second homes."
Ms Brooke added: "This proposal would ensure local councils receive the right level of finances they need to provide vital local services."
The money would also be used to keep overall council tax bills down.
Mr Pickles said: "I want to do more to help everyday families with their cost of living.
"By treating everyone equally and fairly and removing the special tax breaks for empty homes and second homes."
People with second residences have also been blamed for raising house prices, which local people say are stopping them from getting on the property ladder.
Kelly Strange, 26, is renting in Dorchester because she cannot afford to buy.
She said: "It's pure greed, they don't need two houses.
"It's really hard because you end up becoming stuck in the renting loop. Even the affordable housing isn't affordable."
But some second home owners previously said on second-homes.org that they were usually attracted to rural retreats in picturesque locations, where there were few local employment opportunities, and even fewer local amenities.