Council plea over Eneco south coast wind farm plan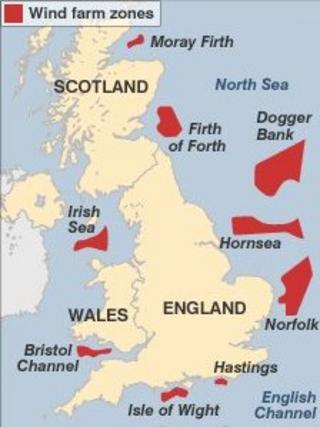 People living near a proposed offshore wind farm site off Dorset and Hampshire have been urged to find out more about the plans ahead of a consultation.
Eneco Wind UK plans to erect the wind turbines west of the Isle of Wight and off the coast at Bournemouth.
Bournemouth Borough Council wants people to find out more about the Navitus Bay Wind Park in preparation for a public consultation in 2012.
If given the go-ahead, work on the wind farm could start in 2016.
The site would be in operation by 2019.
The council said the wind farm would require development consent granted by the the Infrastructure Planning Commission, an independent body responsible for nationally significant infrastructure projects.
'Have their say'
Environment councillor Robert Lawton said: "Councillors have been talking with Eneco to ensure that the company plans to keep residents informed of any forthcoming proposals.
"I would encourage all groups and individuals to find out more as plans for Navitus Bay progress and to use the consultation opportunities in 2012 to have their say."
The council is also looking into the impact the wind farm may have on the economy and tourism of the town.
Proposals unveiled in March were for a 76 sq-mile (200-sq-km) wind farm with up to 240 wind turbines.
It would be located 8.2 miles (13.2km) off Peveril Point at Swanage and 8.4 miles (13.5km) south west of The Needles.
It is one of nine UK sites earmarked for large offshore wind farms.
Eneco Wind UK has said it will have a potential yield of of about 900MW to power about 600,000 homes a year.