Motion to save Dorset libraries defeated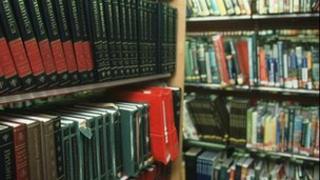 Campaigners fighting cuts to Dorset's library service have said they are disappointed after the council voted against a proposal to save nine libraries earmarked for closure.
Liberal Democrats challenged the plan to shut nine of 34 libraries, unless volunteers could be found.
The motion was defeated by 25 votes to 14 with 3 abstentions.
In July the Conservative-run council voted to withdraw funding to save £800,000 a year by 2012.
The Lib Dems argued the council could keep all the libraries open by using some of the £28m expected to be recovered from their losses in the Icelandic banking crisis.
They also said that transferring the nine libraries to community trusts and volunteers would be complicated and cost almost £200,000, although the council disputed that figure.
With funding withdrawn, the nine libraries are due to close by April 2012 unless volunteers are able to take over their running.
'We need expertise'
Spokesperson for the Ad Lib campaign group Mike Chaney said: "We're very disappointed, but it was predictable. We will continue to work as hard as we can to get the best deal for these libraries."
The group told the council meeting that the statistics used by the authority to show public support for the changes were "flawed and biased", and that community groups were not making progress with taking over the nine libraries.
"There is a body of enthusiasm, but that's not enough - we need expertise," said Mr Chaney.
The authority had originally planned to shut 20 of its 34 library sites, but revised the proposals.
Council deputy leader Hilary Cox said: "We can now carry on and engage with the communities which will no longer have the full council funding.
"We have had a lot of people who have expressed a keenness to work with the council.
"Communities running services and helping others within their communities is going to have to be a way of life.
"Local government can't do everything in every place."
She said the council was committed to assisting volunteers to run the libraries, however Lib Dem leader Janet Dover, who forced the vote, said she thought only a few of the nine libraries would remain open.