London to Dorset youth ship race ahead of Olympics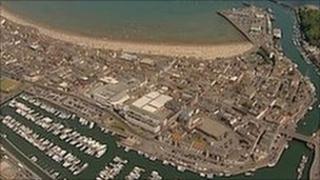 A fleet of 25 small ships will race to Weymouth and Portland from London next summer ahead of the 2012 Olympics.
Crewed by 300 young people from Dorset and London, the ships will leave West India Docks on 11 June.
They are expected to arrive in Weymouth and Portland, which will host the Game's sailing events, on 15 June.
The vessels will range from 100-year-old pilot cutters to modern ocean racing yachts. The young people onboard will be aged 12 and over.
Following the small ships race, Val Pitt-Rivers, Lord Lieutenant of Dorset, will start a second race, within Weymouth Bay, by firing a cannon from Nothe Fort.
The event has been organised by Weymouth and Portland National Sailing Academy (WPNSA) and the Association of Sail Training Organisations (ASTO) with help from Portland Marina and Portland Harbour Authority.
There are 60 places available for young people from Dorset to take part in the races. The ASTO said local schools were being contacted to take part in the offshore race.