Swanage residents allowed back home after gas leak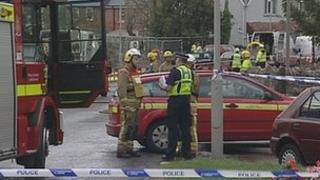 Residents who were evacuated from their homes after a gas leak in Dorset have been allowed to return.
About 100 people were thought to have been affected by the leak that was discovered on Tuesday morning in Victoria Avenue, Swanage.
The road has now reopened and the 28 homes affected were safety checked by police on Wednesday morning.
Engineers carried out repairs overnight on Tuesday.
Some residents spent the evening at a rest centre at a nearby church hall.
A Swanage Railway spokesman said full services have now resumed.