Dorset campaigner and author Rodney Legg dies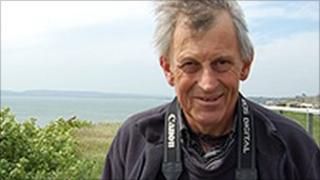 Rodney Legg, a Dorset campaigner and author, has died of cancer aged 64.
Bournemouth-born Mr Legg chaired the conservation group Open Spaces Society, and worked to open up closed-off parts of the county to the public.
His campaigning included lobbying the National Trust to open Thomas Hardy's Dorchester home, Max Gate.
Kate Ashbrook, from the Open Spaces Society, said: "Rodney was an unusual but extremely effective campaigner and impossible to ignore."
'Huge irritation'
Ms Ashbrook said his campaigning helped lead to the National Trust granting public access to 640 acres (258 hectares) of its land in Dorset and Somerset.
"Although he was a huge irritation to the National Trust for many years, he made a difference, persuading it to open up secret properties," she said.
He also led a campaign to persuade the Ministry of Defence to grant restricted public access to the Lulworth firing range and the abandoned village of Tyneham, which was taken over by the military before World War II and closed to the public.
Mr Legg, who began his career as a journalist and founded the Dorset County Magazine (now Dorset Life) in 1968, also wrote 125 books, mostly about Dorset and its history.
He died on Friday and is to be buried in Corscombe.