Weymouth town green appeal gets go ahead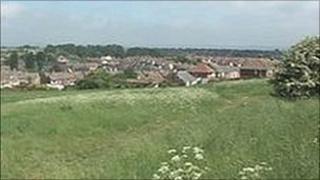 Campaigners in Dorset have been told they can continue their fight to save a green area from development.
The area at Markham and Little Francis, in Weymouth, was classed as a town green in 2000, but the status was removed in 2010 by the High Court.
Campaigners were granted an appeal but did not proceed because they could not afford to pay landowner Betterment Properties' costs if the appeal failed.
But a protected costs order means they would only be liable for limited costs.
The Society for the Protection of Markham and Little Francis has raised £51,000 so far to pay for the campaign.
Borough councillor and chairwoman of the society, Gill Taylor, said: "The protected costs order is an absolute gift to us - it is designed for community groups to be able to take on big organisations.
"It means we have been able to instruct our legal team to go ahead with the appeal."
The 100 acre site, known as Curtis Fields, was added to the register of town and village greens in 2000.
Betterment Properties bought 46 acres of the site in 2004 and launched a challenge to its protected status.
In November 2010, a High Court judge ruled that Dorset County Council had applied the wrong Act of Parliament when it registered the land as a town green.
The society was granted an appeal in February but its eight-strong committee decided it could not afford to meet the developer's costs, which it believes could reach £50,000 to £60,000.
Under the terms of the protected costs order, the society will have to pay some, but not all of Betterment's costs if the appeal is unsuccessful.
The society is now waiting for a hearing date.