Dorset butterfly scientist appointed OBE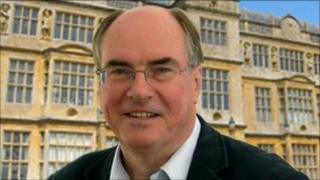 A professor who helped reintroduce a butterfly which had become extinct in Britain has been recognised in the Queen's Birthday Honours list.
Oxford University professor Jeremy Thomas, who lives near Blandford Forum, Dorset, has been appointed OBE for his services to science.
Prof Thomas led a research project which resulted in the reintroduction of the maculinea (large blue) butterfly.
He said he was very pleased and surprised to be honoured.
In September 2010, Prof Thomas was given the British Ecological Society's Marsh Award for Ecology in recognition of his work on butterfly conservation.
A former town mayor from Dorset has been also been honoured.
Ray Humphries, who was mayor of Shaftesbury twice, in 1997 and in 2001, has been appointed MBE for services to the community.
Mr Humphries, who chaired the town's carnival committee, continues to serve numerous community organisations.
In 2010 he and his wife Christina were each given the title of Town Freeman in recognition of their work for the town.
Mr Humphries, who plays in the Shaftesbury Town Silver Band, was also a town councillor for 13 years.
Dr Christopher Upton, co-founder of the Poole branch of Diabetes UK, was also among those appointed MBE. He was recognised for his services to healthcare.