Dorset child protection charity hit by cuts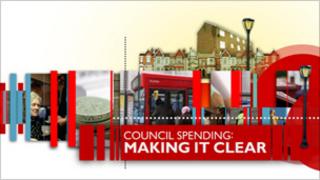 The manager of a charity-run child protection programme in Dorset has warned that council cuts will have a knock on effect on vulnerable families.
Dorset County Council withdrew its £90,000 grant to the Waves project, which helps children deal with issues such as bullying and family problems.
The Weymouth-based programme has reduced its opening hours as a result.
It comes as a BBC survey suggests the council has cut its child social care budget by an estimated 4.37%.
The Conservative-led council needs to save £55m in the next three years.
'Increased demand'
Waves operates a family mediation service, drop-in advice sessions and confidential sexual health services for young people.
Some staff have already had their hours cut and the drop-in centre is now only open for four hours each day.
Roy Koerner, who manages the programme, said: "What we have found is there's an increased demand for the mediation service and we are not coping with all the families we should.
"Demand has gone up for all sorts of reasons but increased financial hardship increases conflict in the family - in some cases children might feel they want to run away."
Last year the scheme offered mediation to 130 families and more than 500 people used the drop-in centre.
Mr Koerner added: "We are now having to deal with the high risk cases, so preventative work has been stopped, which will have a knock on effect."
Children's services councillor Toni Coombs said the council was looking to mitigate the impact of the funding cut by "encouraging better joint working with other youth support services".
She added: "These are difficult times and we have had to make some difficult choices. We are still committed to supporting these organisations as best as we can, but have to change the way we do things so we can protect our frontline services as much as possible."
Responding to the BBC survey, Dorset County Council said it had increased its adult social care budget from £119.2m in 2010/11 to £119.6m in 2011/12, while its child social care budget has been cut from £40.9m in 2010/11 to £39.1m in this financial year.
The authority is slashing funding for lollipop patrols and libraries and cutting around 200 jobs.
The BBC research, conducted in association with the Chartered Institute of Public Finance and Accountancy (CIPFA), maps the effect of local authority finances on local services following the Government's Spending Review.