Dorset charity extends help to offenders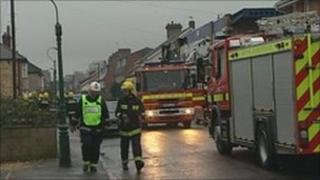 A Dorset community recycling charity has been awarded £2,500 to expand its work with young offenders.
Dorset Reclaim will use the money, donated by JP Morgan, to purchase a temporary building which will be used as a woodwork workshop.
Young offenders from Dorset Probation Service are provided with woodwork skills by the charity.
The charity, which has four depots and an outlet shop, also works with the unemployed and other volunteers.
Unwanted timber is donated to the charity and made into furniture.
Together with electrical and household goods also donated from local people and businesses, it is offered to families on low income.
'Helped enormously'
Dorset Reclaim, which had one of its warehouses destroyed by fire last year, has assisted 2,700 people into full-time employment, education or training since it was formed in 1998, its manager of fund raising, Stefan Drummond-Dahl.
It also provides other training, including electrical.
Mr Drummond-Dahl said: "The donation has helped us enormously. All of the money we receive goes into helping people."
The charity currently has 16 full-time members of staff, 11 part-time and 109 volunteers.
The temporary building will be constructed at the headquarters of the charity in Stanley Road, Bournemouth.
Arsonists set fire to a warehouse in January 2010 leading to £80,000 worth of income being lost and 15 people being made redundant.
The charity, which operates a free collection service of unwanted household goods in Dorset and West Hampshire, has a new depot called Phoenix House on the same site as the one which was destroyed.
"It's a much brighter future," said Mr Drummond-Dahl.
He added that the charity, which already has a woodwork workshop at its depot in Windham Road, Bournemouth, hopes to "roll out" similar workshops at its depots in Poole and Dorchester.
It has applied for a grant to do this from the Communities Against Guns, Gangs and Knives Fund, run by the Home Office.
Since 1998, the charity has saved 45,000 tonnes of unwanted household items from going to landfill and has helped 24,000 households.
In the past 10 years over 100,000 items have been distributed.