Poole promises services for vulnerable in spending plan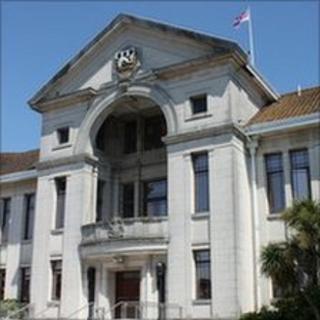 A Dorset council has set out its spending plans for the next year.
A Borough of Poole cabinet report outlined plans to safeguard services for older people, adults with disabilities and vulnerable families, despite budget cuts.
The Conservative-led council faces a 14.2% reduction in government funding and has to make further savings of more than £14m in 2011/12.
It is now estimated 162 posts will go, with up to 50 compulsory redundancies.
The council employs about 2,050 full-time staff and it was initially announced that 200 jobs would be lost.
The budget includes no increase in council tax for 2011/12. Councils that freeze council tax are eligible for a grant equivalent to a 2.5% increase in their share of the levy.
Council leader, Councillor Elaine Atkinson said: "The scale of the cuts in government funding and the growing demand for services presents a huge challenge and continues to place tremendous pressure on our budgets.
"Regrettably, this has meant some job losses within the council but we have been able to reduce the scale of redundancies while maintaining our priority front line services and putting the needs of our most vulnerable residents first," she added
The budget proposals will be considered by the cabinet on Tuesday, before final recommendations are debated by the full council on 1 March.