Poole council to discuss education cuts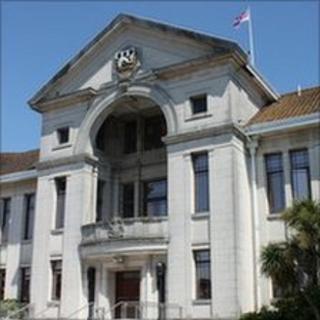 A Dorset council is to discuss reducing learning services and careers advice as part of £1.5m cuts to its education budget.
Borough of Poole said it could not maintain existing levels of financial support for services including its Connexions service.
The Conservative-led council said it was "committed" to services for vulnerable children and families.
Civic chiefs announced in December about 200 council jobs could be lost.
'Significant challenge'
Councillors said budget proposals for children's services will prioritise child protection and services to children in care, as well as retaining the existing number of full-time youth workers.
It will also safeguard its family intervention project, which offers support to vulnerable families.
The council said it was "proactively" working with Connexions - which offers careers guidance to students - to reduce the impact of reductions.
Councillor Janet Walton, who oversees the borough's children's services, said the budget cut represented "a significant challenge".
"Unfortunately, we can no longer afford to provide the same financial support for some projects," she said.