Hotel school plans for Bournemouth seafront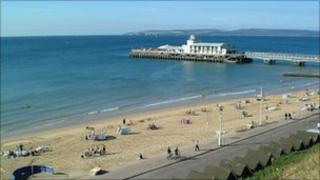 A four-star hotel school could be developed in a seaside town.
The 200-bedroomed building, on the former Winterbourne Hotel site in Bournemouth, will open by Autumn 2013 if plans are given the green light.
The £45m project would be linked to the Bournemouth International Centre and act as a training school for students.
Officials will meet on Wednesday to discuss the project and if planning is approved, work could start in October.
Training will be delivered by Bournemouth University and Bournemouth and Poole College.
'Safeguarding excellence'
Once built, the council said it would grant a 125-year lease to the developer, with the restriction it has to be used as an industry training facility for 25 years.
Site operator, Intercontinental Group, hopes to develop the hotel school under its Holiday Inn brand.
Councillor Ian Lancashire said it would be a huge economic boost for the town.
"It will be a fantastic facility for our student population who will be able to learn the skills required to run a four-star-hotel.
"Ultimately this hotel school will safeguard excellence in our hospitality industry, protecting our reputation as a premier seaside destination."
Councillors recently gave plans for two more hotels in the town the go ahead.