Debt a growing problem in Dorset, says Shelter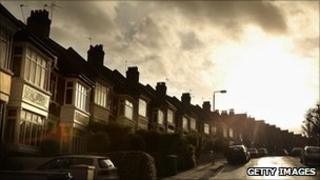 A charity says it is seeing increasing numbers of people in Dorset struggling financially after helping people tackle more than £1.7m of debts last year.
Shelter told BBC News its Bournemouth-based debt advice service found on average its clients owed £6,258 to at least four creditors.
Catherine Parker, Shelter Bournemouth service manager, urged "anyone in this position to seek advice urgently".
The charity claims growing numbers use credit cards for rents and mortgages.
But lenders say they would not accept cards for regular mortgage payments.
'Tough economic climate'
Ms Parker said: "We know only too well from the people we see at our Dorset advice service every day that keeping a roof over their head is a daily struggle for some people in the area.
"The tough economic climate means many are finding it harder and harder to keep their head above water as unemployment rises and the cost of living continues to increase.
"With house prices and rents already exceptionally high in Dorset, it's no surprise that some people in the area are being pushed into debt in order to keep their home."
Her warning echoes comments about rent arrears and homelessness made by Citizens Advice Bureau chief executive Gillian Guy in November last year.
Ms Guy said: "Housing has always been one of the top four issues dealt with by Citizens Advice Bureaux, but this big increase in the number of homelessness enquiries we are seeing is very worrying."
The advice service had revealed its bureaux across England and Wales dealt with 14% more housing problems between July and September 2010 compared with the same period in 2009.