Poole street light switch-off approved by council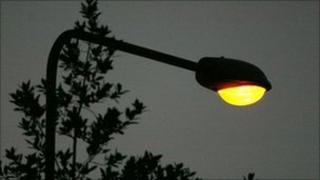 A trial which saw Dorset street lights turned off in a bid to save money has been made permanent.
Poole Council agreed six residential areas could switch lights off after midnight.
The trial began last year as the authority looked to reduce electricity costs and cut its carbon footprint.
Councillors have also agreed to extend the scheme to other areas after 74% of residents taking part in the trial supported the idea.
Research will be carried out to identify areas within the borough where lights can be turned off, with the council aiming to see a further 1,000 columns switched off at night over the next three years.