Plea to people in Dorset to donate winter allowance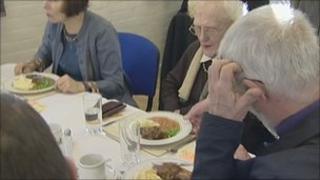 People in Dorset who do not need their winter fuel allowance payment are being encouraged to donate it to charity.
The payment of between £125 and £400 is available to people in the UK over the age of 60.
But a community initiative across Dorset is using donated payments from the scheme to help run activities, including a monthly lunch club in Piddletrenthide.
The Big Heat Fund is hoping for more donors to come forward.
Tina Baker, from Community Foundation which manages the fund, said: "We've had a good response so far.
"But obviously there are a lot more people out there who are saying they don't need the allowance but not actually doing anything about it."
The winter fuel allowance is a yearly tax-free payment to help people over the age of 60 pay for their heating in the winter.
The amount varies from £125 to £400, depending on individual circumstances.