High Court removes Weymouth town green's status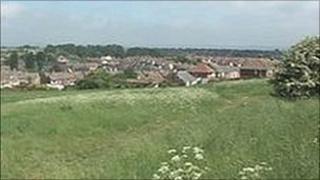 Campaigners in Weymouth have lost their High Court battle to save a "green" space in the town from development.
The area at Markham and Little Francis had been classed as a Town Green and protected from new development, but the landowner wanted the status removed.
On Tuesday, the High Court ruled it be removed from the register of town and village greens. Betterment Properties, which owns it, said it was pleased.
Campaigners tried to appeal against the ruling but were turned down.
Betterment Properties successfully challenged the registration and Dorset County Council was deemed to have applied the wrong Act of Parliament when it added the land to the register of town greens in 2000.
The company purchased the site - widely known as Curtis Fields - in 2004.
The society for the protection of Markham and Little Francis then began fundraising to have the application for registration re-examined applying the appropriate Act of Parliament.
Councillor and chairwoman of the society Gill Taylor told BBC News: "I am so angry.
"I am angry because this [campaign] was about the local community having a registered green for 10 years, which has now been taken away from them."