Sandbanks chain ferry out of action for four weeks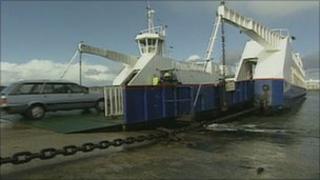 A chain ferry service in Dorset will be out of action for the next four weeks with passengers forced to make a 25-mile detour.
The Sandbanks to Studland crossing has been suspended while the ferry undergoes maintenance checks.
Drivers, foot passengers and cyclists will instead have to make the journey on land between Poole and Swanage.
The ferry company said it made sense to carry out the work in November as it is its quietest month of the year.