Dorset Trooper Andrew Howarth repatriated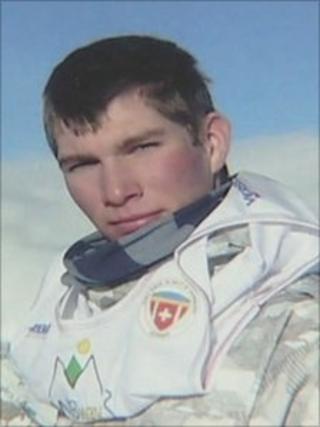 A 20-year-old soldier from Dorset killed in Afghanistan at the weekend has been repatriated.
Trooper Andrew Howarth, of The Queen's Royal Lancers, died alongside Sgt Andrew Jones in a bomb blast while on patrol in Lashkar Gah on Saturday.
Trooper Howarth, from Wimborne, was the third generation of his family to serve with the regiment.
His body was flown into RAF Lyneham at 1640 BST before being driven through the town of Wootton Bassett.
Trooper Howarth leaves his parents John and Sarah, and brother Marcus.
He attended Queen Elizabeth's School in Wimborne before joining the Army in 2007.
His commanding officer Lt Col Martin Todd MBE, of The Queen's Royal Lancers, described him as "the perfect reconnaissance soldier".
Trooper Howard and Sgt Jones, from the Royal Engineers, were travelling in a Jackal armoured vehicle which was targeted by an insurgent bomb.
Sgt Jones was from Newport in south Wales and leaves wife Joanne and three children.