Portland Stone Firms Ltd goes into administration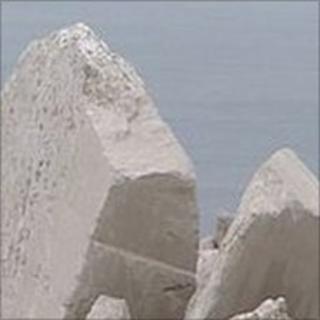 One of the last remaining suppliers of the world-famous Portland stone has gone into administration.
Stone Firms Ltd, on Portland, near Weymouth, Dorset, operates three quarries and is a leading supplier to the construction and masonry industry.
The company employed 59 workers, the majority of which were made redundant upon appointment of administrators KMPG on Tuesday.
Stone supplied has been used on a number of monuments in the UK.
Administrators said nine staff have been kept on and are hoping the company will be taken over as a going concern.
Ian Corfield, restructuring director with KPMG, said: "Stone Firms Limited has a long and successful history of producing the world-famous Portland stone which has been used to build so many great monuments in the UK.
"The business has suffered a severe decline in revenue over the last two years as a result of the economic downturn which has had a huge impact on the construction sector.
"Unfortunately this led to a shortfall of cash and insurmountable pressure from creditors, leaving the directors no alternative but to request the appointment of administrators."
The company's history dates back to before The Bath & Portland Stone Firms Ltd was originally registered as a public company in 1897.
Locals still refer to the company as the Stone Mills, which was the trading name of the factory in 1907 and is still based at the same location.
No-one from the firm was available for comment.