East Dorset women living much longer, study suggests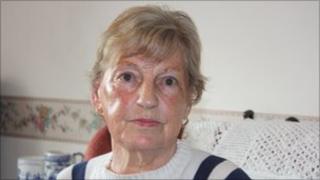 Women from East Dorset are living longer than nearly all others in England, BBC-commissioned research has suggested.
The area has the second highest female life expectancy in England, 85, and the third highest for men, 81, according to research by Experian.
The BBC-commissioned study looked at England's resilience to possible cuts.
Dorset County Council said its "cost-effective" re-ablement programme helped older people remain living at home.
Rising care costs
Experian's research examined a number of factors, including life expectancy, to determine how resilient different council areas could be to economic shocks.
The local authority claims that since the East Dorset pilot scheme's inception in March last year, it "has ensured several hundred people in Dorset have been able to live in greater control of their lives".
"The philosophy behind re-ablement is that people want to be independent rather than having people do things for them," a spokesman said.
The service provides a tailor-made care team to help residents manage daily tasks such as washing, cooking and shopping, along with regaining mobility.
Based on the latest population projections for 2008 to 2033, the cost of looking after Dorset's elderly population is estimated to be £31.4m, the spokesman added.
Wimborne resident Teresa Bradford is one of the scheme's success stories.
Diagnosed with aggressive cancer a year ago, the 81-year-old had several months of chemotherapy before undergoing surgery this year.
Ms Bradford said: "I have always been very independent and when I heard that I was going to have a carer visiting every day, I was quite sceptical.
"With the help of the team I gradually improved and gained in confidence."
Meanwhile, widow and grandmother Joan Witt, 88, who has lived in Christchurch since 1980, believes keeping socially active extends life.
The Women's Institute member attends a number of groups including weekly "Pop-in" meetings - where the average age is 80 - which are run by Age Concern's Christchurch branch.
"The pop-in groups are marvellous - you can't watch television all day," she said.
"[At my age] I have lost a lot of friends and gained a lot through the clubs I attend."
South Today will be debating the issues raised in the spending review tonight at 2235 BST.
Radio Solent will be discussing the research from 0700 BST.