Marines clear litter from training area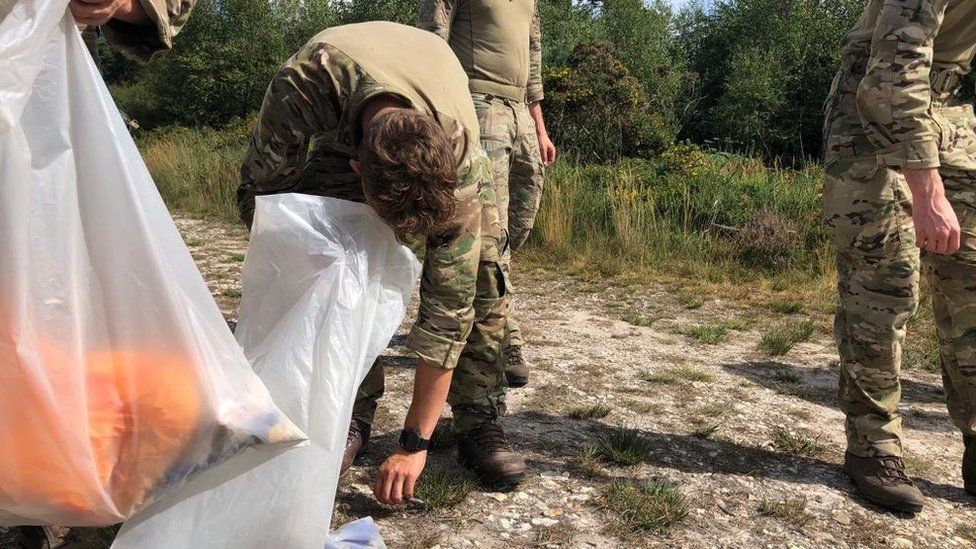 Marines have been clearing litter from one of their training areas in Devon.
Royal Marines from the Commando Training Centre, based at Lympstone, went to complete an exercise called the Woodbury Sweep at Woodbury.
The training area, which does not hold live firing, is also open to the public.
Colour Sgt Adam Stokes said he believed the litter sweep was key to having a good relationship with the local community.
He said: "We are a tactical force, the idea is when we leave the area, we're unseen - there's no evidence of us being there.
"Establishing and maintaining a good relationship with the community - it's fundamental to us."