Devon family tries to get baby home after Cyprus birth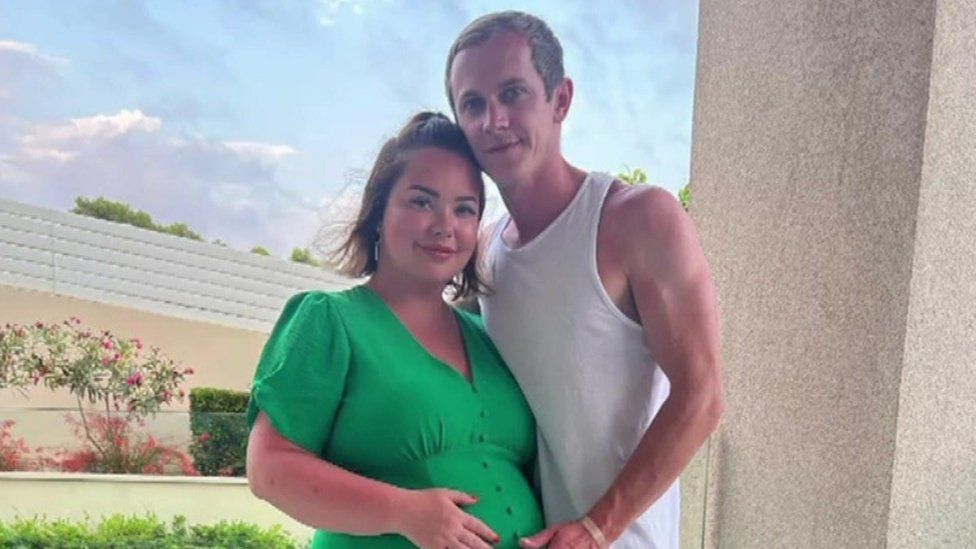 The family of a mother who gave birth 16 weeks premature in Cyprus is trying to get a passport and raise money to bring her and her newborn home.
Bethany Cleathero, from Devon, was fit to fly out on holiday and her family thought their insurance was adequate.
But her daughter currently needs neo-natal hospital treatment and medical bills of about 1,000 euros (£860) a day are mounting up, her family said.
Her husband Jan Cleathero said he hoped they would be fit to travel in a week.
The Cleatheros, from North Tawton, were on their first holiday as a family of four, plus the unborn child along with Jan's sister's family.
Mrs Cleathero gave birth to Molly May six days ago, just as they were due to return home.
Molly May was in a special neo-natal unit because of being born prematurely but they "still want her home" for treatment, her husband said.
He said: "With the language barrier, it's hard to understand how ill she really is and to put across what we need to do, so we want her in an NHS facility."
He also said that, although Molly May was "responding well" to treatment, "she can't just jump in a plane" and a specialist air ambulance would be needed to transport her.
He added: "We've been told it could be about £40,000, but could be up to £100,000."
He said the family assumed they would be fully insured with their policy and health cards, but they were "still waiting to hear" how much their insurer would cover.
They also need a temporary passport because any child born abroad needs to prove they are a British citizen and a temporary passport needs to be issued.
Mr Cleathero, who is currently in the UK, said he was due to return to Cyprus on Wednesday and he was hoping his wife and daughter would be fit to travel with plans to bring them back in a week's time.