Summer Solstice 2022: Sunrise welcomed on longest day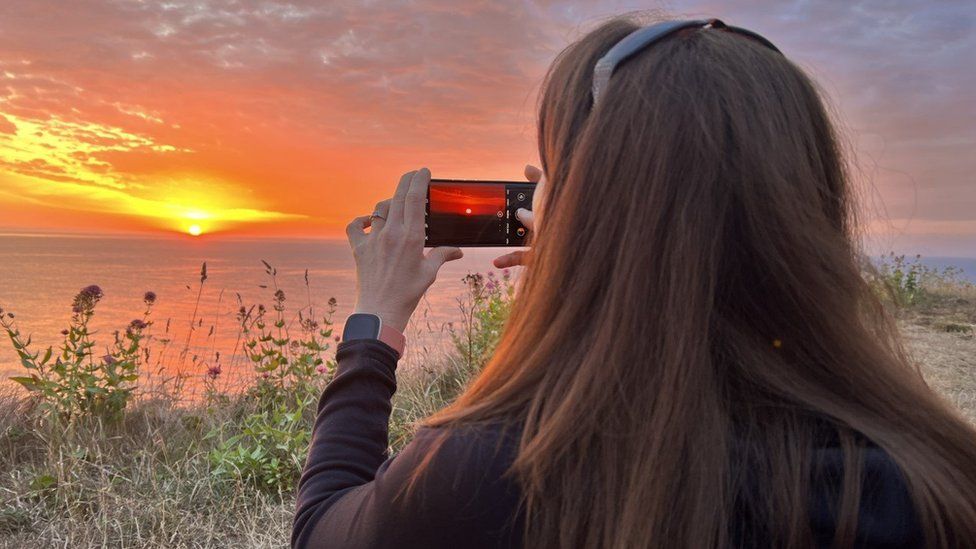 People across the South West got up early on Tuesday to welcome the summer solstice sunrise.
The summer solstice is the longest day of the year which means it has the most hours of sunlight.
In Devon sunrise began at 05:01 BST and it arrived in Cornwall at 05:10 BST.
Dog walker Anneliese Kesteven, in Teignmouth, said: "I made a particular effort to be up and out, at about 4.40am, to be sure I was on the sea front to see the solstice sunrise."