Plymouth shooting: Gunman shot own mother then a dad and daughter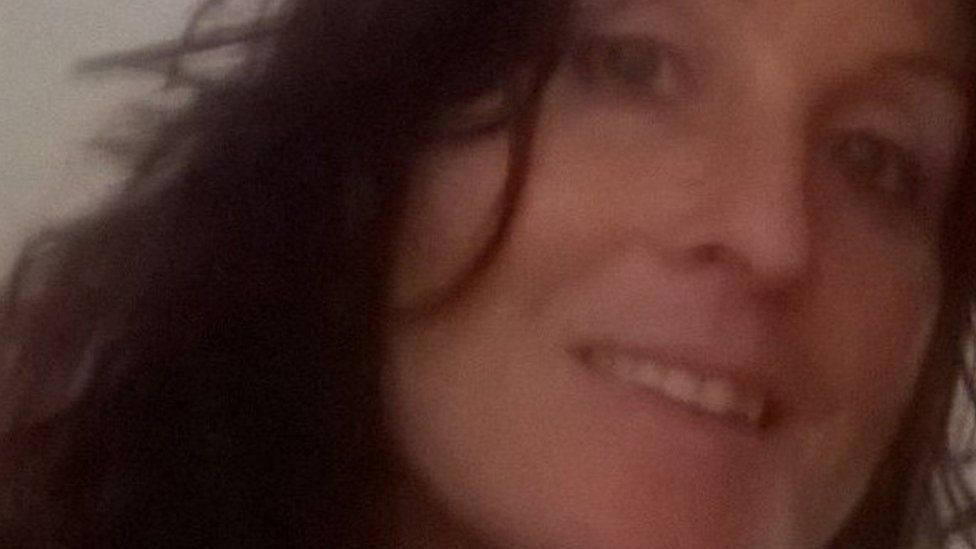 The mother of the Plymouth gunman, Maxine Davison, and three-year-old Sophie Martyn have been named among the five victims of his shooting spree.
Ms Davison, 51, was shot and killed by her 22-year-old son Jake Davison at her home on Biddick Drive, Plymouth, on Thursday evening.
Davison went on to kill three-year-old Sophie, her father Lee Martyn, 43, Stephen Washington and Kate Shepherd.
His attack lasted about six minutes before he turned the gun on himself.
In online videos Davison spoke of being "beaten down" and "defeated by life".
All of those who died lived in the Keyham area of Plymouth, Devon and Cornwall Police said.
A large crowd has gathered for a vigil following the fatal shootings.
People laid flowers and held candles in North Down Crescent Park in Keyham to remember those killed by Davison.
Dozens of tributes have already been placed on the grass, with more people continuing to arrive.
Officers are continuing to investigate 13 scenes within a cordon that is expected to remain in place throughout much of the weekend.
Having killed his mother, Davison left the property and immediately shot and killed Mr Martyn and his daughter on the street.
Stephen Washington, 59, was also killed, along with Kate Shepherd, 66, who was injured at the scene and died later at Derriford Hospital.
Chief Constable of Devon and Cornwall Police, Shaun Sawyer, said Davison was a licensed firearms holder and witnesses described the weapon he used as a "pump action shotgun".
Prime Minister Boris Johnson said the issue of how Davison came to legally own a gun should be "properly investigated" as he described the shooting as an "absolutely appalling" incident.
The Independent Office for Police Conduct (IOPC) said it had received preliminary information that Davison's firearm and licence were returned to him in early July this year.
The certificate and shotgun had been removed from him by police in December 2020 following an allegation of assault in September 2020, the watchdog said.
The IOPC has said it will investigate Devon and Cornwall Police's decision-making in relation to Davison's possession of a shotgun and shotgun certificate.
Regional IOPC Director David Ford said: "The investigation will also consider whether the force had any information concerning Mr Davison's mental health and if so, if this information was appropriately considered."
Police said the incident, the worst mass shooting in Britain since 2010, was not terror-related. However, Davison made references to "incels" in some online social media videos.
Incels are members of misogynistic online groups of "involuntary celibate" men, who blame women for their sexual failings and who have been linked to a number of violent acts around the world.
Davison had posted hate-filled online rants about single mothers and about his own mother in particular, calling her "vile, dysfunctional and chaotic".
Local resident Bert Pinkerton told the BBC he walked past the gunman on the street.
"I looked down, walked around the corner, the bloke was walking towards me with a black rifle. I could smell the gunfire."
He said Davison had a "vacant stare" and he felt lucky to be alive. "It could have been me," he said.
Neighbours Paris and Billy told the BBC they were "heartbroken" to find out the youngest victim of the gunman was aged three.
Paris said: "I feel devastated for the family it makes everything worse being a child.
She added: "Nothing's ever going to be the same especially when it's over the road."
Billy said: "It's going to be different here forever now I think."
Another local woman said she hid under a pool table to avoid the "sheer violence" after hearing gunshots.
Peggy Holliday took cover in a nearby pub and "literally clung underneath one of the pool tables for dear life", she told ITV News West Country.
"It felt like I was being hunted," she said.
Dozens of flowers, cards and soft toys have been left in tribute to the victims near the scene.
One note read: "Rest in peace. Thoughts and prayers with you all. A tragic loss. Such beautiful souls. Love to all."
Flags in Plymouth are being flown at half-mast following the atrocity, while Smeaton's Tower will be lit up as a mark of respect to the victims on Friday night.
Related Internet Links
The BBC is not responsible for the content of external sites.