Kenton church clock muffled after noise complaint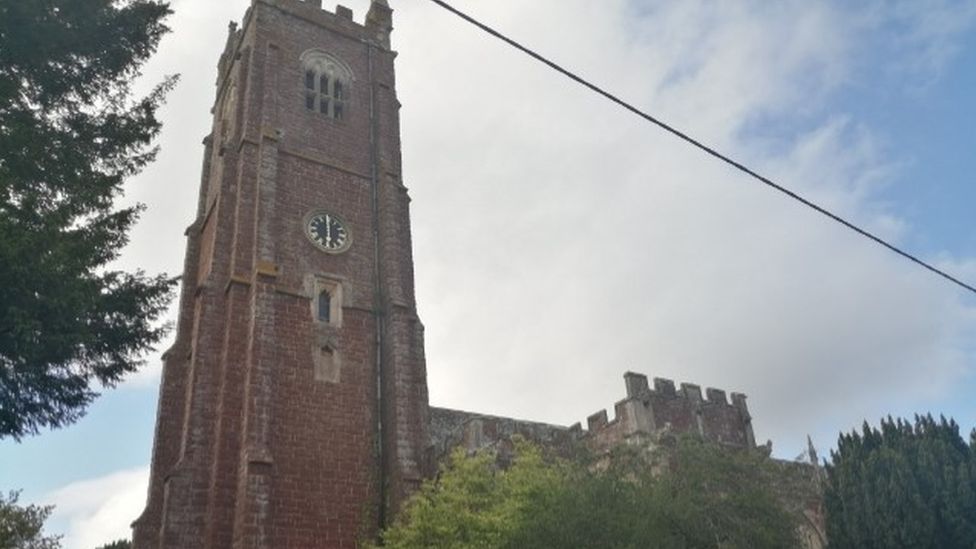 A village church clock which has chimed for 121 years has been muffled after a complaint.
A resident of Kenton in Devon complained about the nightly chimes from All Saints Church.
The diocese said an environmental health team had measured the sound and it was louder than legally permitted.
The clock has been fitted with pads to "try to dull the sound" and further measuring would take place, said rector, the Reverend John Williams.
The anonymous complainant drew anger from some local people after saying the clock, which chimes hourly and every 15 minutes, was too loud.
Mr Williams said: "While some residents of Kenton don't mind hearing the clock striking at night and find it comforting, we are nonetheless obliged to comply with the law."
And the diocese was hoping to raise about £2,000 to have a mechanism fitted that turned off the clock chimes at night.
He said the church would work with Teignbridge District Council environmental health and Kenton residents "to resolve this matter and look forward to the time when regular bellringing can resume again".
Mike Adams, who looks after the clock, said he had been contacted by about 90 people who like the clock chimes.
Related Internet Links
The BBC is not responsible for the content of external sites.