University of Exeter launches crowdfunder for diabetes programme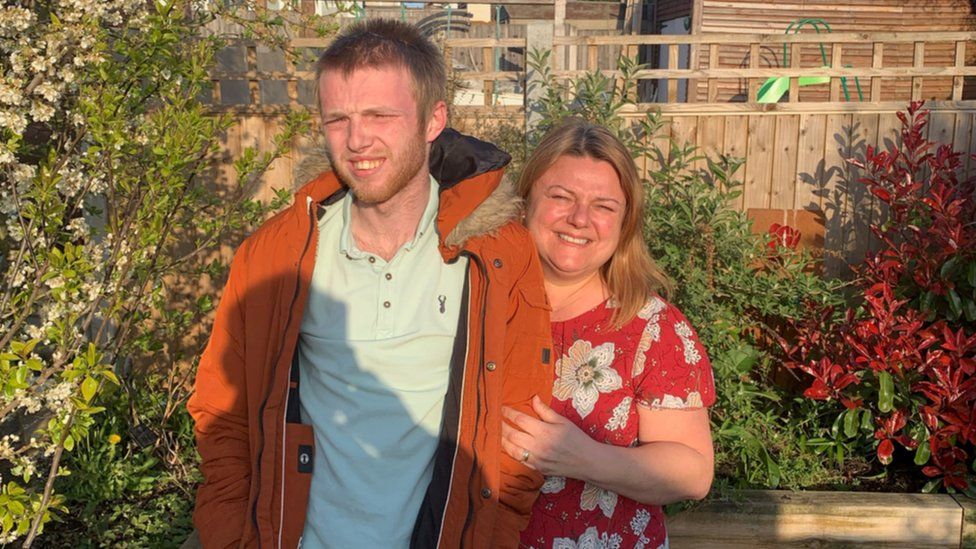 A university is appealing for financial help to continue a diabetes programme it has run for 17 years.
The University of Exeter (UoE) is aiming to raise £50,000, which will be matched by a donor, to run the genetic testing programme for 500 children with neonatal diabetes.
The test can identify the gene causing diabetes, which can inform treatment.
One mother whose son used the service said: "We went from our lives being a horror film to living in a rom com."
Jack Neighbour, 21, was diagnosed with diabetes as a baby, but did not have the genetic test until he was five, in 2004.
His mum Emma Matthews, from Leigh-on-Sea in Essex, said: "I can honestly say that getting the right diagnosis from Exeter saved Jack's life. It was absolutely transformative.
"We went from our lives being a horror film to living in a rom com."
The test by the Exeter group identified the cause of Jack's lack of insulin and he was able to switch to tablets, which was an easier and more effective treatment.
Ms Matthews added: "Within just a few weeks, it became obvious that Jack's blood sugar levels were really stable. He had stopped collapsing on the floor and he suddenly started smiling and laughing."
Funding from the Wellcome Trust for the programme has now ended as the research phase has been successful, but the university wants to continue the testing service.
The test is provided for free on the NHS in the UK, but is unavailable for people from many countries.
Professor Andrew Hattersley, from the UoE, said: "Switching from regular insulin injections was life-changing for these people, who had been on insulin all their lives - many described it as a 'miracle treatment'.
"The genetic testing service we provide at Exeter is absolutely essential for ensuring these children born with diabetes get the best possible treatment wherever they are in the world.
"No-one should be denied this testing, wherever they are born."
Related Internet Links
The BBC is not responsible for the content of external sites.