Exeter school meal 'not fit for a dog' says parent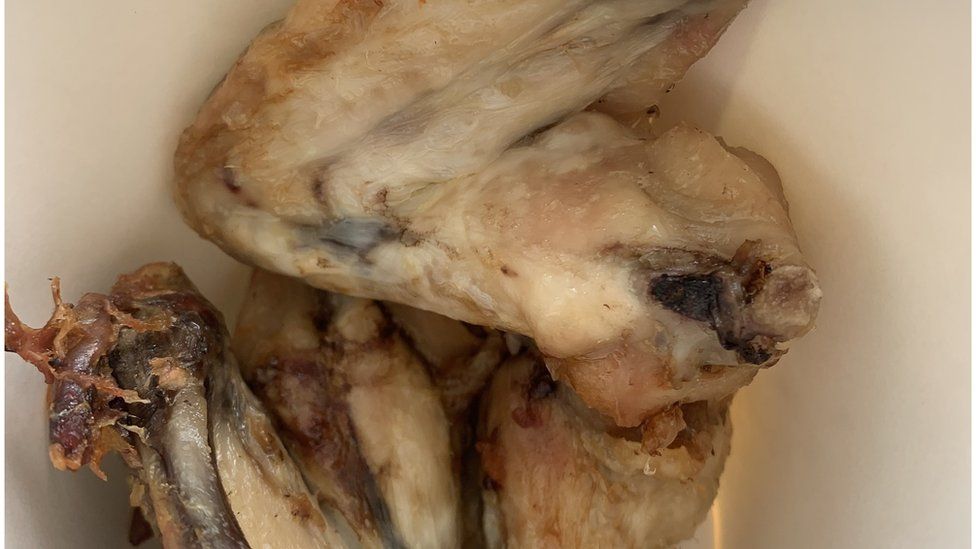 Schoolchildren were served "grim and absolutely inedible" food according to one parent.
Devon County Council said the meals provider at West Exe School in Exeter has apologised and is increasing staff training.
Councillor Rob Hannaford told a council meeting that parents and carers had complained about school meal quality.
One parent had sent him pictures saying they "wouldn't even serve this to a dog".
A letter from the parent said her year 10 daughter had taken pictures of the "absolutely inedible and horrendous meals/snacks they are offering", said the Local Democracy Reporting Service.
The parent said they expected "nutritional food and food that look appetising and edible" and added: "I wouldn't even serve this to a dog let alone a child."
Mr Hannaford said: "I appreciate they [the provider] have to stick to a budget, however this is unacceptable and in my opinion a complete insult to our children."
Cllr James McInnes, cabinet member for schools, told the meeting that the provider responsible for West Exe had apologised and had planned further training on quality and portion control.
Related Internet Links
The BBC is not responsible for the content of external sites.