Derriford Hospital clinic closure threat to 200 patients
By Jonathan Morris
BBC News Online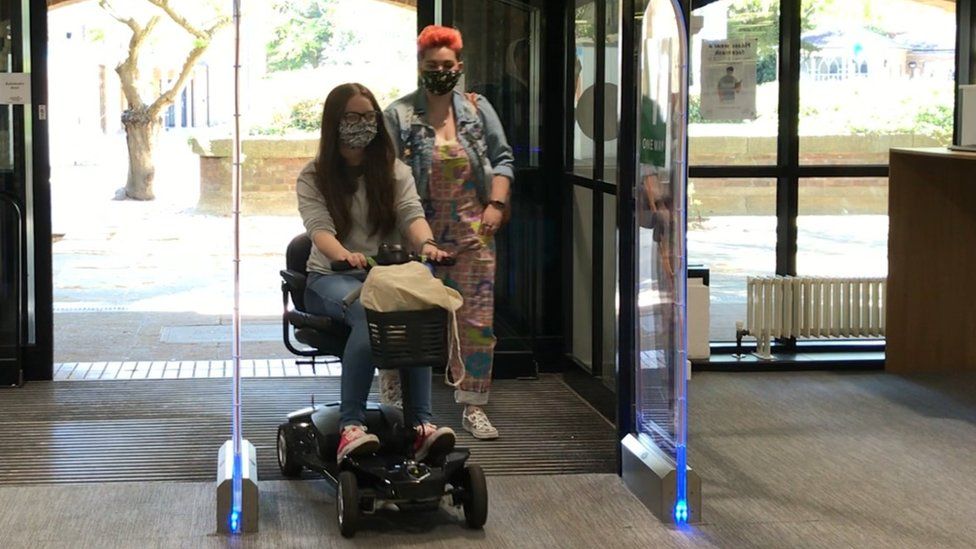 Campaigners are urging hospital bosses to keep a "lifeline" clinic.
The clinic at Derriford Hospital in Plymouth helps about 200 patients with Postural Tachycardia Syndrome (PoTS), who rely on specialist services.
Senior clinician Dr Jamie Fulton is due to retire and the hospital says there is no other clinical expert in the South West taking on new patients.
The hospital said "a review of his patient list" was under way "to understand their ongoing care needs".
The condition, which affects 0.2% of the UK population according to charity PoTS UK, causes extreme tiredness, dizziness and sometimes fainting when a patient stands up.
Specialist clinics are key, said Dr Lesley Kavi of PoTS UK, because medication can only be prescribed by a hospital specialist.
"When they are given the right advice and the right treatment over 90% of them will get back to the quality of life that they had before," she said.
"PoTs is quite complex and difficult to manage, many GPs do not know how to treat it, so patients rely very heavily on specialist services like the one at Derriford.
"Patients often describe the Derriford clinic as a lifeline."
The syndrome had also been linked to long Covid and with an "anticipated explosion in cases", there had "never been a greater need for PoTS clinics," she said.
Postural Tachycardia Syndrome (PoTS)
An abnormal increase in heart rate that occurs after sitting up or standing.
Some typical symptoms include dizziness and fainting.
PoTS affects a range of people but is most common in girls and women aged 15 to 50.
Some people have mild symptoms, while others find the condition affects their quality of life.
PoTS often improves gradually over time, and there are some medicines and self-care measures that can help.
Rhiannon Smith, 24, from south Devon, was only diagnosed with PoTS after a chance meeting with a nurse at Derriford when she was 21.
She had been struggling with PoTS since the age of 11, not knowing what was affecting her.
"It was 10 years of not knowing what was going on," she said.
Since attending the clinic she has been put on medication which has allowed her to study drama at university in London.
"Without the clinic I don't have a life, without intervention and medication I can barely get out of bed and my mental health rapidly deteriorates," she said.
"With the clinic I have my whole life ahead of me, I'm so excited to do everything I can."
Dr Mark Hamilton, medical director for University Hospitals Plymouth NHS Trust, said Dr Fulton had "given his intention to retire" and there was "no other clinical expert in the South West currently accepting new patients, that we are aware of".
The trust's priority after reviewing every patient and meeting health commissioners was "to write to patients and their GP with an update".
Dr Fulton declined to comment.
Related Internet Links
The BBC is not responsible for the content of external sites.