Covid: Undersea photography offers 'escapism' in pandemic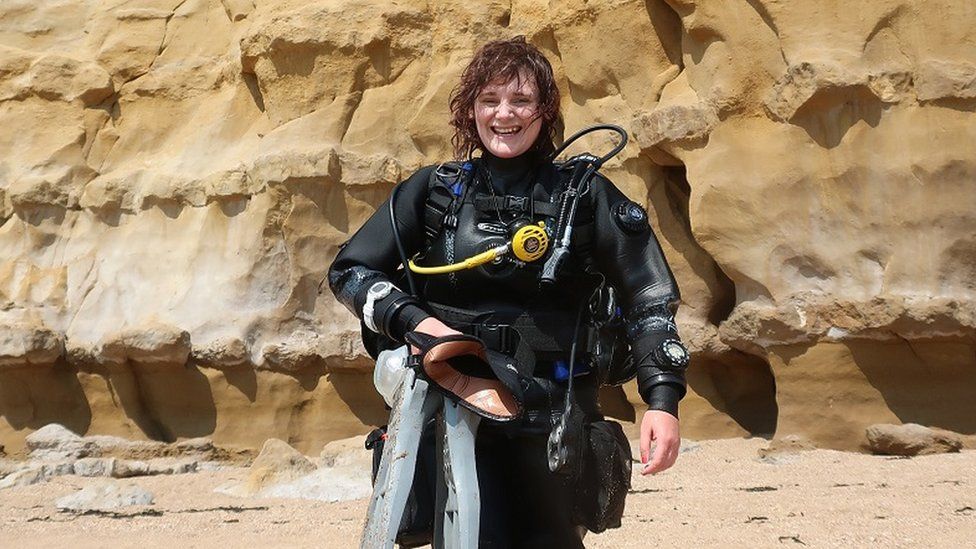 An underwater photographer said diving during the coronavirus pandemic played a "vital" role in her wellbeing.
Georgie Bull, 21, from Axminster in Devon, was named the British and Irish Underwater Photography Champion last year.
She said she had dived "more than ever before" in the summer of 2020 and it had served as an "escapism" .
The Plymouth University student has captured the South West's marine underworld in a stunning portfolio.
She said: "Given the context of lockdown... it's been invaluable.
"This summer I've dived probably more than I ever have before and it's been just vital for me...maintaining my wellbeing really, it's been amazing."
Miss Bull is in her third year studying for a degree in marine biology and coastal ecology.
She started diving in 2016 and bought her first underwater camera in 2018.
"I guess in the last year is when I started to branch out into more creative ways of using underwater photography equipment, like macro-lenses and wide-angle photography", she said.
"You feel like you're getting some exercise at the same time as a meditation-like experience", she said.
Her photos have often focused on "common species" in the area, such as the prawn in the rock pools.
"I think that's something I really like to do - is get something that people have most likely seen, and go 'look at it up close, isn't it pretty.'"
Miss Bull hopes her work will act as "springboard" for a future career in wildlife filmmaking, as well as encourage a greater interest from the public in marine life.
"For the greater good of what I'm interested in, it's perfect", she said.