Seaton man killed seagull with hockey stick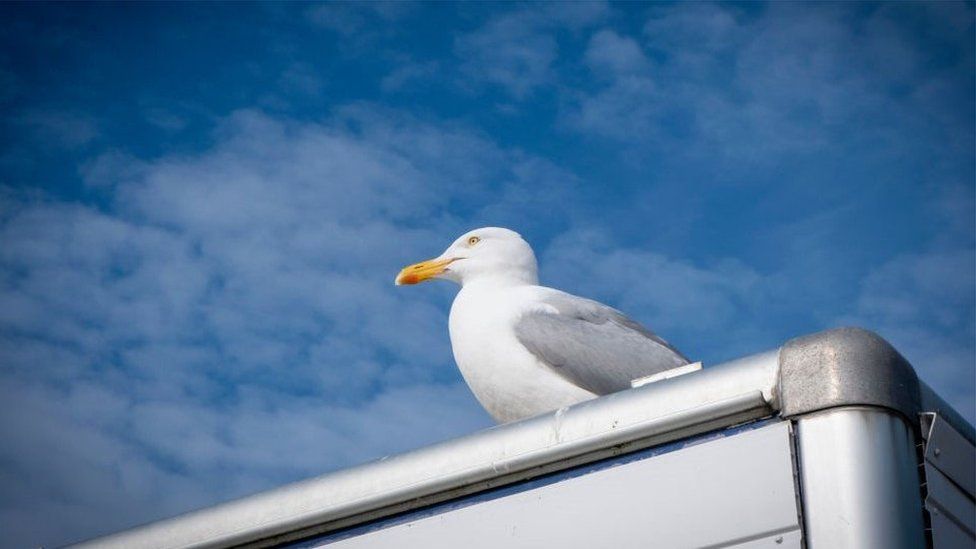 A man has been given a suspended sentence after using a hockey stick to kill a seagull.
Mark Tims then put the gull in a bin liner and stood on it, Exeter Magistrates Court heard.
He admitted causing unnecessary suffering to a protected animal after the birds caused disturbance from dawn until dusk, the court heard.
Tims, 56, of Harepath Road, Seaton, Devon, was sentenced to eight weeks in prison, suspended for 12 months.
Michaela Rose, defending Tims, said he was suffering from sleep deprivation and only had four hours on the day in question in July.
She said: "Emotionally he did lose it. He committed an act out of character.
"I accept he hit the gull with the hockey stick. I don't accept it was pre-planned and he deliberately got the hockey stick and enticed the birds to his property."
Probation officer Andrew Olley said Tims, who lives alone, was shielding due to the Covid-19 pandemic and at home 24/7.
He told the court: "The gulls were mating and making a considerable noise, disturbance and mess from dawn until dusk, It does not excuse his actions."
Tims was "so embarrassed" about the incident, he had not told his family and was "full of remorse", the court heard.
"He is totally ashamed," added Mr Olley.
Tims, who has no previous convictions, was ordered to attend six rehabilitation days and pay £428 in costs on top of his suspended jail sentence.
Related Internet Links
The BBC is not responsible for the content of external sites.