Devon container spill: Plastic pads litter coastline
Campaigners in north Devon fear the plastic in the pads has been "torn to shreds" and sunk by storms with some beaches "littered" with waste.
The pads were from a container which was found washed up at Bucks Mills in north Devon on Tuesday.
Volunteers have been helping council workers clear up thousands of pads.
Coastguards said 11 containers went overboard earlier this month from an unnamed ship.
A spokesman said "some containers" had sunk but others had been recovered at Lynmouth in north Devon, on the beach at Aberthaw Power Station and south-east of Porthcawl in south Wales.
Six of the containers which went overboard were empty and five contained "non-hazardous" cargoes.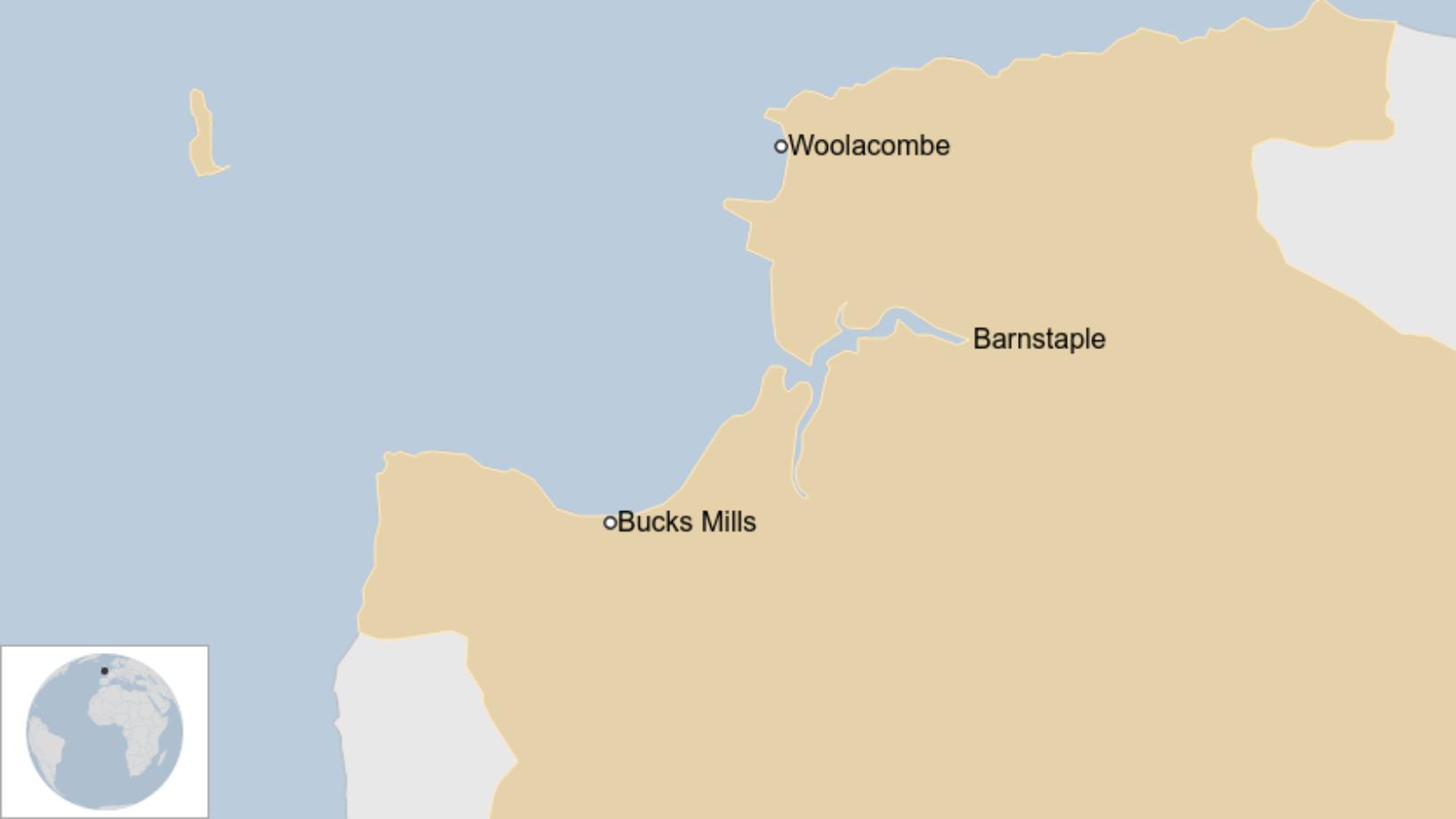 Huge waves have hit the South West coast created by Hurricane Epsilon in the Atlantic.
The litter has spread about 13 miles (21km) from Bucks Mills to Barricane Beach north of Woolacombe.
Claire Giner, of 2minutebeachclean, said: "Woolacombe is littered with the pads and if you go north to Barricane beach they are everywhere."
She has appealed for volunteers to help with the clean-up if they are in the area this weekend.
"The pads are going to be a washing up everywhere, but what we are trying to do is find the real hot-spots," she said.
Anyone who spots the waste can send pictures and location to the organisation via its Instagram page.
The BBC is not responsible for the content of external sites.