Dartmoor prison staff 'woefully unaware' of drugs and bullying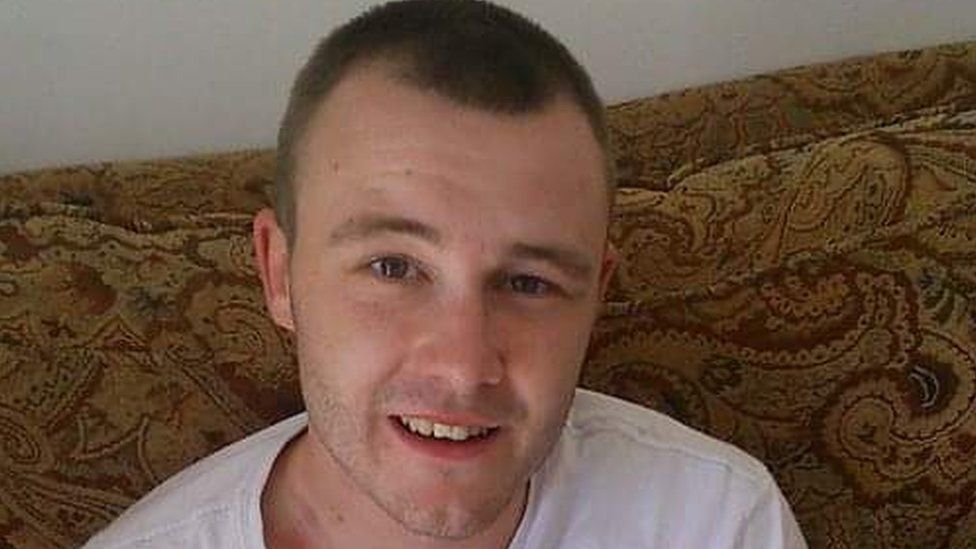 Staff were "woefully unaware" of bullying and drug use at Dartmoor prison where a 22-year-old inmate took his own life, an investigation found.
Ollie Pascoe, from Newquay, Cornwall, died in his cell on 8 March 2015.
Evidence heard at his inquest portrayed the prison as being rife with drugs, with Spice a particular problem.
Pascoe had been placed on the fifth floor of G Wing at HMP Dartmoor, an area described by a fellow prisoner as "not a good place to be unless you had friends up there."
The inquest heard how psychoactive substances including Spice had become prevalent at the prison and Pascoe would smoke it daily.
Deputy Governor Peter Lewis told the inquest, which ended on 16 November: "Most drugs come through serious organised crime groups and are really difficult to trace.
"Prison intelligence needs the goodwill of prisoners telling us. We are quite blind on it a lot of the time".
Pascoe had been jailed for robbery and knife offences and given a seven-year sentence.
The ombudsman found "staff at Dartmoor did not adequately consider or assess Mr Pascoe's risks, associated particularly with his age and length of sentence".
It also found staff were unaware Pascoe was diagnosed with post-traumatic stress disorder after waking to discover the suicide of his cellmate while at Exeter Prison in 2013.
The information had not been included when he transferred to Dartmoor in January 2015.
The report said: "We are not assured that staff were sufficiently vigilant while Mr Pascoe was alive regarding the use of drugs, bullying, and the intimidation of prisoners and family members.
"After Mr Pascoe died, a troubling picture of drug dealing and bullying emerged at Dartmoor which appears to have involved Mr Pascoe and even his family.
"It is hard not to conclude that staff appear to have been woefully unaware of these challenges to safety and security at the prison."
The prison has now changed the process for receiving prisoners at Dartmoor, and produced guidelines for identifying prisoners at risk of self-harm.
A Prison Service spokesperson said: "Staff at Dartmoor have received updated training on preventing suicide and self-harm and the prison has one of the lowest levels of self-harm and violence in the closed prison estate.
In a statement, Pascoe's family said the inquest had given "an insight to the drug culture, bullying and pressure that Ollie was subjected to during his short spell inside HMP Dartmoor".
Related Internet Links
The BBC is not responsible for the content of external sites.