Devon mother in fight with NHS for cystic fibrosis drug funding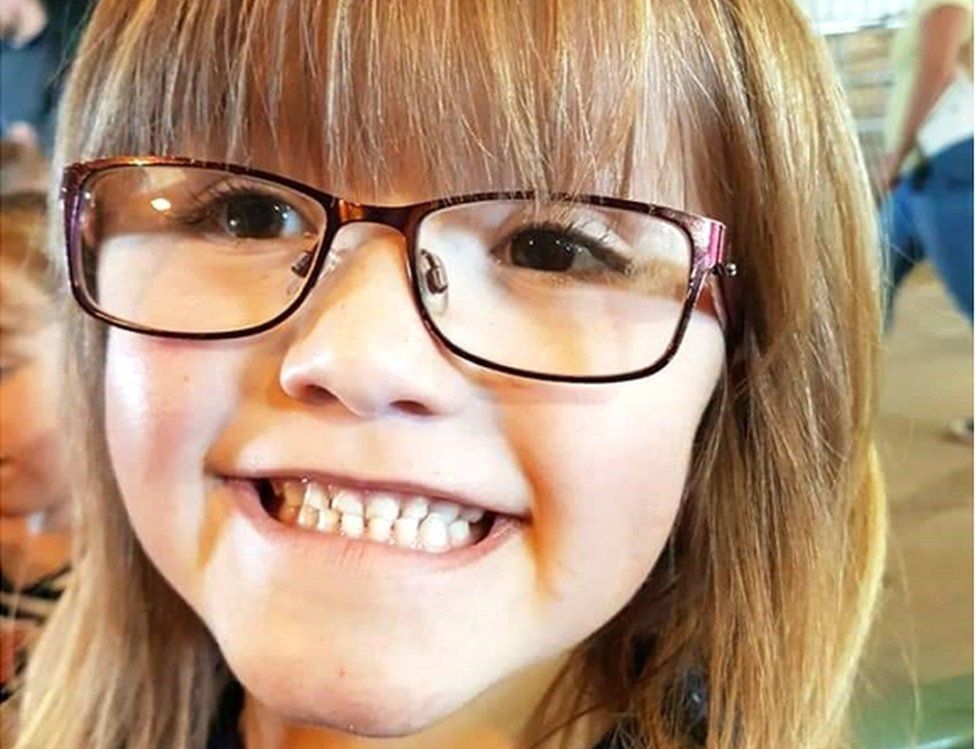 The mother of a girl with cystic fibrosis is taking legal action against the NHS for refusing to pay for a drug which could extend her daughter's life.
Sarah Burgwin, of Totnes, Devon, said it was "shameful" that Katie Stafford, six, was denied access to Orkambi.
The NHS says the drug - which costs £104,000 a year per patient - is too expensive for it to buy.
Talks are continuing between the NHS and manufacturer Vertex Pharmaceuticals to get the cost of the drug reduced.
The drug was recommended for Katie by a consultant.
But the National Institute for Health and Care Excellence (NICE), which decides which treatments should be available on the NHS in England and Wales, says it is too expensive unless there are "exceptional circumstances".
Lawyers believe Katie is an exceptional case and are seeking a judicial review of NHS England's decision.
"They are putting a price on the life of my daughter. It's shameful," said Ms Burgwin.
"What gives them the right to play God with my child's life?"
Lawyer Peter Todd added: "Thousands of parents have been left in a desperate position of watching their children deteriorate with this life-shortening condition, while knowing that there is a drug out there that can help improve their health and extend their lives."
NHS England said Orkambi was not recommended by NICE for the treatment of cystic fibrosis, and was therefore "not routinely commissioned".
A spokesman said: "Individual funding requests for treatments that are not routinely commissioned are difficult decisions, which is why they are taken by experienced teams on the basis of clinical evidence."
Cystic fibrosis, a life-limiting condition which affects lung health, affects around 10,000 people in the UK.
Clinical trials have shown Orkambi can improve lung function in sufferers of the disease.
The NHS has offered to pay Vertex £500m over five years for the drug.
Vertex said it was "committed to continuing discussions over the appraisal of treatments for cystic fibrosis".
"We are glad Vertex has agreed to re-engage with NICE and NHS England," a NICE spokesperson said.
The Department for Health and Social Care said: "We urge Vertex to accept the offer."
Related Internet Links
The BBC is not responsible for the content of external sites.