Half-haircut firefighter gets flamed online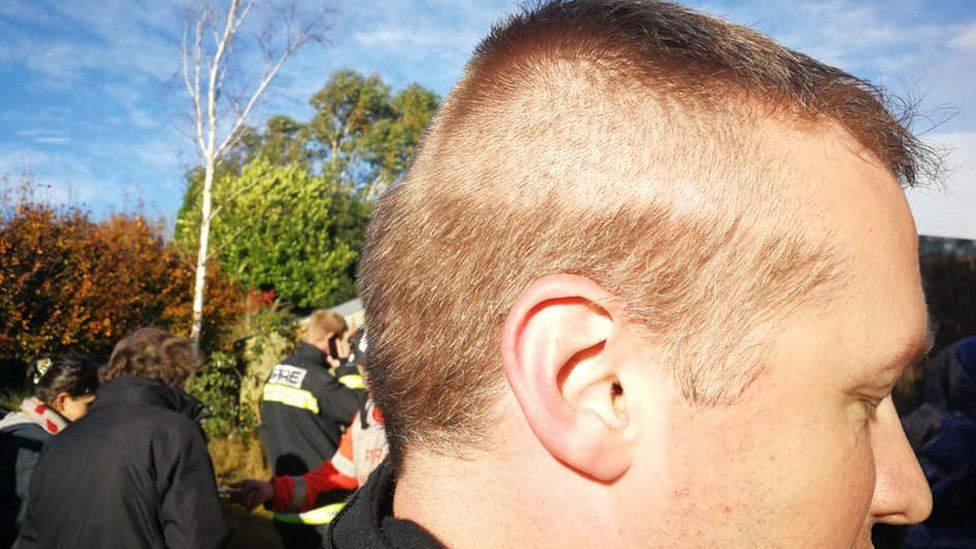 A firefighter who left a barbers mid-haircut to attend a hay bale blaze has been criticised on social media for his appearance.
Joe Cartwright, 31, was having a trim in Buckfastleigh, Devon, when his pager buzzed for a shout in Ashburton.
Photos on Facebook won remarks such as: "Who are these people that can't bear to book off for 30 minutes?!"
Mr Cartwright said: "It's quite funny, but they obviously don't know what the job involves."
Among the messages were: "Get your hair cut a day you're not on call", and "Just book off for half an hour."
But there were also messages of support such as "Well done that firefighter", and "Well done buddy! No matter what ppl say."
Mr Cartwright said: "Some of the comments are upsetting but they are probably from people who are just sitting behind a computer all day.
"I'm on call 24 hours a day, it is a huge commitment to make but I love it because it's hanging out with your mates and helping people."
After the job in Ashburton, he went back to Buckfastleigh to finish his hair cut.
Related Internet Links
The BBC is not responsible for the content of external sites.