Lauren Scott death: Farmer jailed over 'hair-trap' incident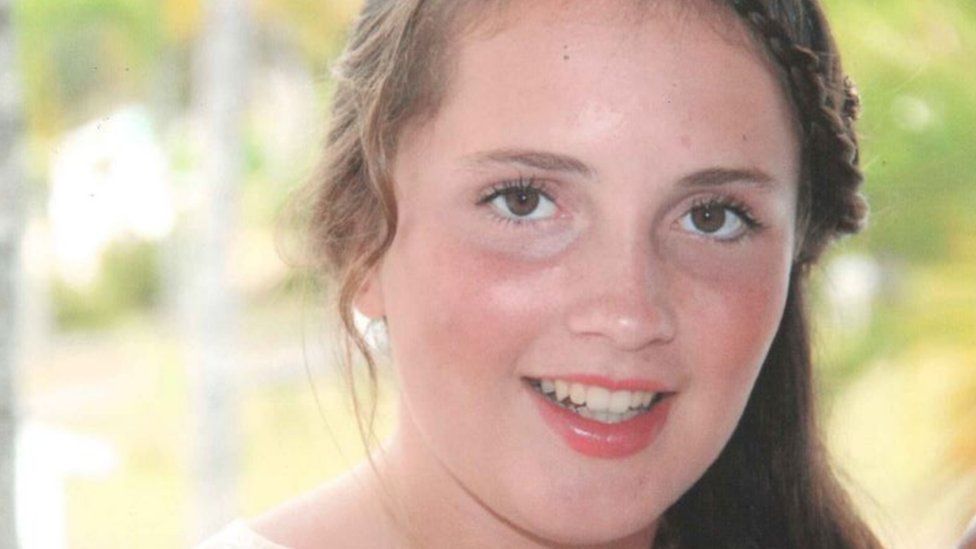 A farmer who caused the death of a young woman by failing to replace a £75 cover on the drive shaft of a milling machine has been jailed.
Lauren Scott, 20, died after her hair and clothes got caught in the machine at Springfield Farm near Dawlish, Devon, in March last year.
Neil Carpenter, 45, was found guilty of manslaughter by gross negligence.
Sentencing him to four-and-a-half years, Judge Mr Justice Dingemans said Carpenter lied about what happened.
The court heard the milling machine was powered by a power takeoff (PTO) - a drive shaft attached to a tractor.
They were told PTOs should have a plastic cover, costing £75, but in this case the tubing had been broken and dented, leaving parts of the rotating shaft uncovered.
Mr Justice Dingemans said it was clear that Carpenter, who denied allowing Miss Scott to use the machine, had started operating the PTO and mill and that Miss Scott had taken over "in her normal helpful way".
He said: "I accept your remorse is genuine and that you attempted to assist Miss Scott after this dreadful entanglement.
"No sentence I pass will reflect the loss suffered."
He added Carpenter had "not processed" the risk posed by the broken PTO and that his decision not to replace it was not motivated by cost saving.
The traffic warden and part-time farmer previously admitted two breaches of health and safety regulations by failing to ensure Miss Scott's safety on that day, 4 March 2017, and in relation to two other volunteers in 2015.
He was sentenced to 10 months to be served concurrently for those offences.
After Carpenter was found guilty, Miss Scott's family said: "The presence of a £75 PTO cover would have ensured Lauren to still be with us today.
"Let this ruling be a message to every person working within the agriculture industry.
"Your health and safety in the workplace matters."