Farmer guilty over death of worker trapped by her hair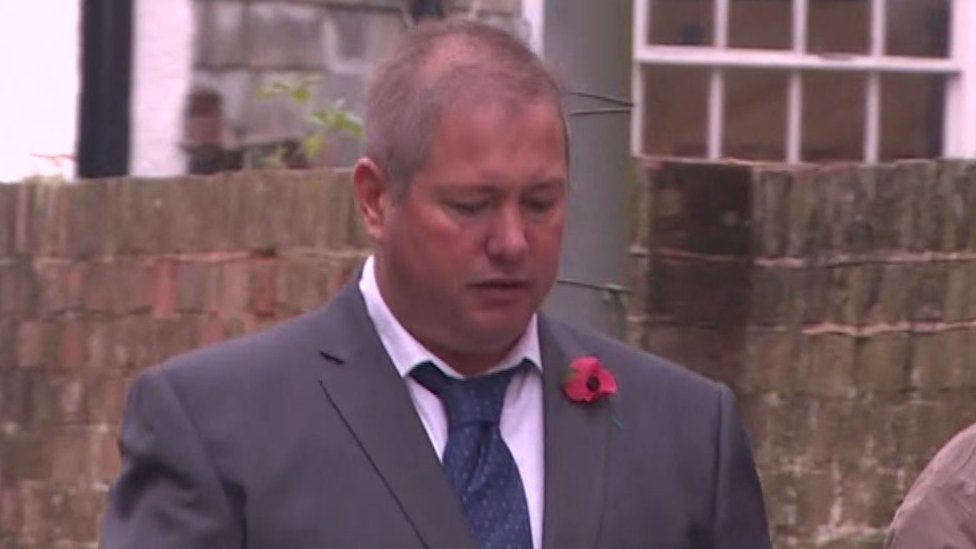 A farmer has been found guilty of causing the death of a 20-year-old woman whose hair became entangled in a milling machine.
Lauren Scott was operating the 1940s machine at Springfield Farm near Dawlish, Devon, in March last year.
A plastic cover was broken and dented, leaving a rotating shaft exposed, Exeter Crown Court heard.
Neil Carpenter, 45, was found guilty of manslaughter by gross negligence and told to expect a jail term.
The milling machine had been converted from steam power to run via a drive shaft attached to a tractor.
Carpenter claimed he had no idea volunteer worker Miss Scott had been using it until he "heard a bang" and found her on the ground near the machine.
The farmer, who has also admitted two health and safety offences, will be sentenced on Tuesday.
Judge Mr Justice Dingemans said a prison sentence was "inevitable".
Investigating officer Det Insp Steve Davies, said after the case that Carpenter showed a "complete disregard" for safety regulations.
"It all comes down to a £75 cover for the shaft," he said.
"He would have known as a farmer that this is a basic requirement for health and safety.
"His approach to health and safety was so flagrant that he wouldn't believe he would need one that would work properly and unfortunately Lauren paid the ultimate price."
Miss Scott's mother Nicola Scott-Hooper told the court it was "almost impossible to find the words to explain the devastating impact that the death of Lauren has had on myself, her father and our other six children and their families".
She said she was "privileged" to be mother of her "beautiful, amazing and intelligent" daughter and "our lives will never be the same".