Loss of fuel prompted plane's Devon beach landing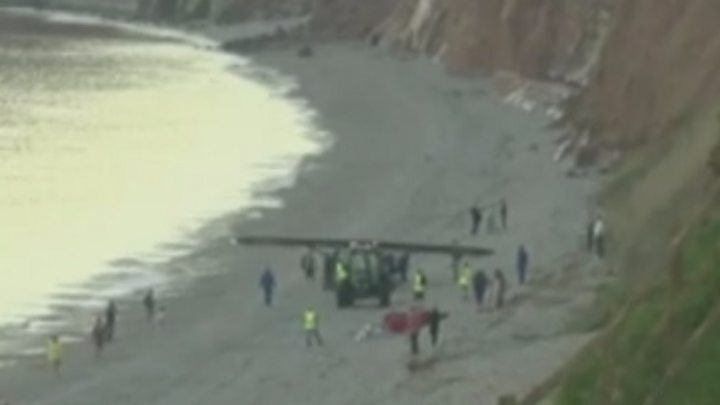 A pilot was forced to land a light aeroplane on a beach after it ran out of fuel, an investigation has found.
The Air Accidents Investigation Branch (AAIB) report found the vintage plane had two litres of fuel left when it landed on a beach in Sidmouth, Devon.
A spring in the fuel primer operating system had become disconnected, causing the fuel to be used faster than expected, the report added.
No-one was hurt during the landing in May and the plane was undamaged.
The plane had flown from Bodmin, Cornwall, and was heading to Branscombe Airfield in north Devon.
Pilot Zac Rockey could not bring the aircraft down on land "because of hedges and wires" in the way, the report said.
The AAIB report said the plane - which had one passenger aboard - was flying at 1,200ft (365m) when the engine lost power.