Wrong-way Devon driver wrecks three cars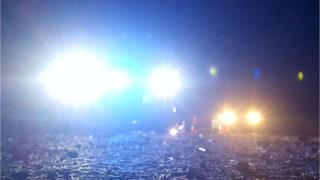 A man drove the wrong way down a dual carriageway in Devon, writing off three cars.
Police traffic officer Sgt Harry Tangye said "incredibly" there were only minor injuries in the smashes on the A361 near Tiverton in Devon.
Debris was scattered over the road for 500m (1,600ft) as the car ploughed the wrong way down the main road at 11:59 BST on Friday.
The driver had "suspected early stages of dementia", tweeted Sgt Tangye.