Arrested man hits police officer with skateboard and escapes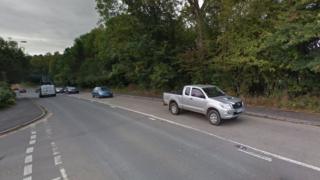 A police officer was hit over the head with a skateboard by a man he was arresting for setting fire to a car.
The sergeant saw the man starting the blaze in Dartington, Devon, at 05:00 BST and was struck as the suspect escaped, police said.
A helicopter and dog team tracked a 28-year-old man to the garden of a nearby house and he was taken into custody.
The car fire in Ashburton Road was put out by firefighters from Totnes and Paignton.