Woman who asked court to allow disabled daughter to die changes mind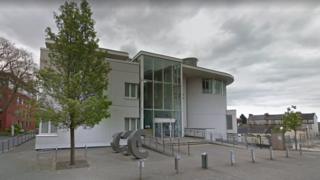 A woman who thought that her severely disabled 11-year-old daughter should be allowed to die has told a family court judge that she has changed her mind.
The mother told Mr Justice Baker she would now do anything she could for the girl to achieve her "potential".
She said caring for her had become more challenging in the past few years.
Mr Justice Baker ruled the daughter, who lives at a specialist unit, should be placed into care and said evidence showed the mother needed counselling.
The judge revealed details of the case in a written ruling, which was made public on Saturday evening, after a private family court hearing in Exeter, Devon.
He said the woman would be able to see her daughter, who cannot be identified for legal reasons, regularly and that she might regain care of the youngster in the future.
'Never wanted to kill'
During the summer of 2017, the woman had said she thought that prolonging her daughter's life with medical "interventions" would cause the youngster "further suffering".
But a barrister who led the woman's legal team, Katie Gollop QC, said the mother's thinking had changed and the woman was not in the "same place".
Mr Justice Baker, who is based in the Family Division of the High Court in London, said in his ruling: "She stressed that she no longer held the views she had espoused in the summer of 2017 that her daughter's quality of life did not justify the current levels of medical intervention.
"Her position now is that she will do anything she can to ensure that her daughter achieves her potential. She said she had never wanted to kill or harm her child."