Exeter university students suspended over racism and rape claims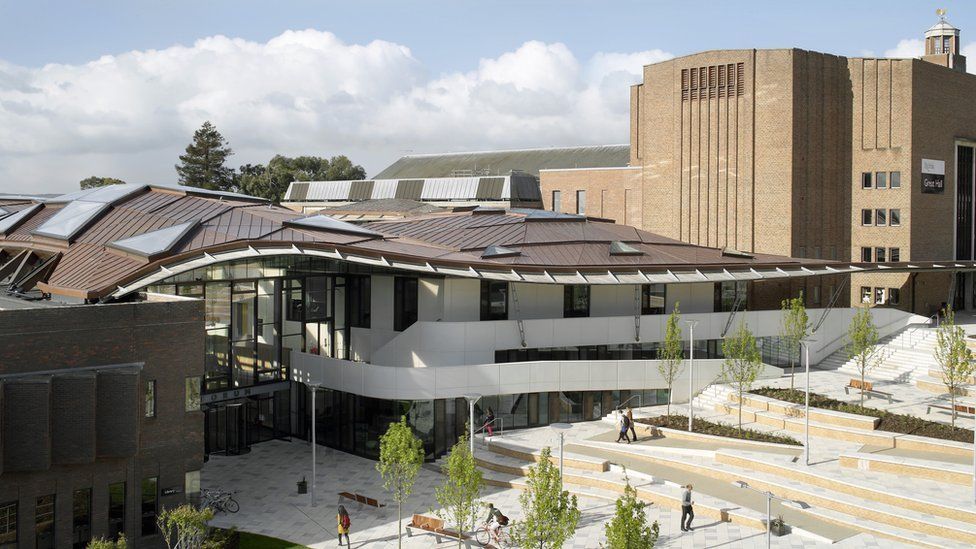 A group of law students have been suspended from the University of Exeter over allegations of racism.
It comes after "vile" comments made by members of a law society on WhatsApp were revealed by a student and shared more than 2,000 times on Facebook.
Police have been informed and "full disciplinary action will be taken as appropriate," the university said.
One student has had a job offer withdrawn by a law firm who said they are "deeply disturbed by the messages".
The WhatsApp messages, screenshots of which are included below, were branded "sickening" and "disgusting" by fellow students.
One of the students issued a "sincere apology for his inexcusable comments", saying: "I will not attempt to excuse and deny any of the statements I have made. The comments, which I shall not repeat, are inexcusable and undeniably wrong.
"I would like to make it publicly known that I do not honestly believe any of the things I have said."
The university said it "does not tolerate any form of racist behaviour".
Following reports of allegations involving a small group of students, the University has launched a major investigation, in conjunction with the Students' Guild, and suspended the students while this takes place. The police have also been informed.

— University of Exeter (@UniofExeter) March 20, 2018
The messages also involve discussion about degrading sexual encounters with women and describe "raping" other students "senseless".
The Students' Guild said it was involved in the investigation into "a small number of Bracton Law Society (BLS) committee members" and "the individuals in question have had their membership suspended".
A spokesman said: "The named students have had their BLS committee positions removed and all society activity has also been suspended until the end of this week while we establish the full extent and nature of the issue."
BLS said racist views "do not in any way whatsoever represent the society or its ethos".
A Devon and Cornwall Police spokesperson said: "Police are aware of this incident and are liaising with staff at the University of Exeter."
Law firm Hill Dickinson put a post on Facebook saying: "Following serious allegations made against an individual who was due to join the firm in September 2019, we have now spoken to the individual and revoked his offer of employment."
Related Internet Links
The BBC is not responsible for the content of external sites.