Charity seeks stars of 1970s photo archive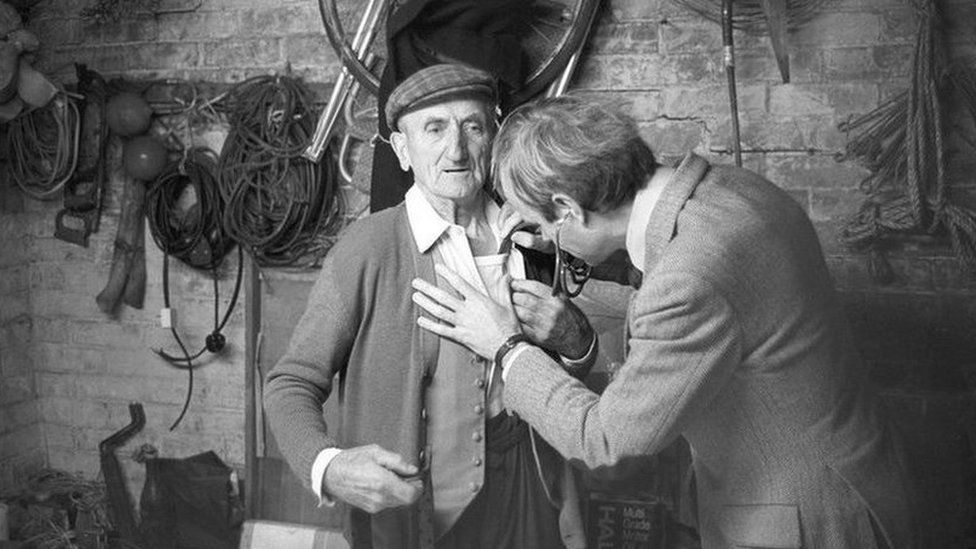 An arts charity is searching for people who appeared in pictures documenting rural life in Devon in the 1970s and 1980s.
It is part of a project called Hidden Histories by Beaford Arts, which owns the collection.
Dr Richard Westcott features in some of the 80,000 photographs.
He said the images, taken by photographer James Ravilious showed people "where they belonged".
Dr Westcott said many of the pictures showed the photographer's "respect" for the working class and "gave dignity" to those pictured.
"You have people doing things at work or resting, totally oblivious of the camera," he said.
"Here was a man who could be so unobtrusive and put people at ease, it was a key part of his skill as a photographer."
Sophie McCormack, who works on the Beaford Archive of more than 80,000 images, said they show a community "on the cusp of change" as mechanisation began to be involved more heavily in agriculture during this period.
James Ravilious died in 1999, having given honorary membership of the Royal Photographic Society in recognition of his contribution to photography, two years earlier.
Related Internet Links
The BBC is not responsible for the content of external sites.