Mum's suspicion over Torquay drugs death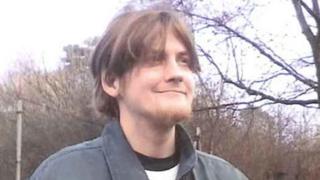 A drug dealer's mother said someone had "got away with murder" at an inquest that could not establish how he died.
David Earnshaw, 36, was found dead with 54 "varying degrees" of injury and three fractured ribs at his Torquay home on 16 November 2015.
His death "could" have been caused by a series of assaults but also a medical condition, the Plymouth inquest heard.
Recording a narrative verdict, the coroner said it was "sadly, a very unusual case".
Mr Earnshaw's mother, Susan Earnshaw, made the comment during the hearing when asked if she had any questions for the pathologist.
Drugs boss 'beatings'
Det Con Dan Ritson, from Devon and Cornwall Police, said Mr Earnshaw was a heroin dealer known for being a "soft touch".
He said Mr Earnshaw received "beatings" from his drug boss if he did not bring back enough money.
Mr Earnshaw was the victim of a number of assaults, including one incident in which he was "jumped on" from a flight of stairs, Det Con Ritson added.
Three men and one woman were initially arrested in connection with his death but were all released without charge and no further action has been taken.
Mr Earnshaw also suffered from peliosis affecting the spleen, a vascular condition where blood-filled cavities throughout the organ can tear, causing it to rupture.
Pathologist Dr Russell Delaney said although injuries were found on his body, it was "not possible" to pinpoint when they happened or give a direct cause.
The abnormality of his spleen could have led to it rupturing "spontaneously or with minor blunt trauma", he added.
Coroner Ian Arrow said he could not find that someone was unlawfully killed and recorded the narrative verdict.
He added that Mr Earnshaw died from "excessive bleeding" in the body cavity when his spleen ruptured.
The family did not wish to comment any further.
The BBC has approached Devon and Cornwall Police for comment about the investigation.