'WW2' shell handed in to Exeter police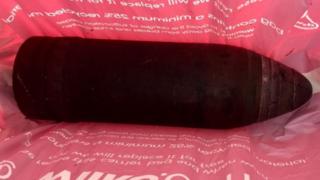 A shell thought to be from World War Two has been handed in to police on the last day of a gun amnesty.
The ordnance was taken in a plastic carrier bag to Heavitree Road police station in Exeter, said officers.
It has been dealt with by a Royal Navy bomb disposal team, who confirmed it was not live.
Devon and Cornwall Police has been given about 500 weapons and more than 20,000 rounds of ammunition over the two-week amnesty.