More grenades found during road works in Plymouth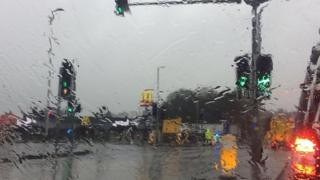 A road was closed for the second time in a week after grenades were dug up during road works.
Police and fire crews were called to Tavistock Road in Plymouth at 11:20 GMT after seven "suspected unexploded devices" were found by highway workers.
The Royal Navy's Explosive Ordinance Disposal team has removed the grenades for "safe disposal".
Eight white phosphorus grenades from World War Two were found in the same location on Tuesday.
More on the grenades found in Plymouth, and other news
A cordon was in place for nearly two hours, but Tavistock Road has now reopened in both directions.
Various properties in the area were evacuated by police.