Eight unexploded grenades found on main road in Plymouth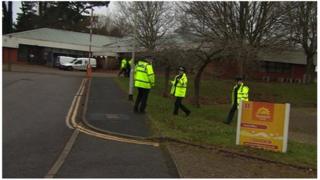 One of the main roads in Plymouth was closed after eight unexploded grenades were discovered by workers.
The phosphorous grenades were found opposite Pizza Hut on the northbound carriageway of Tavistock Road.
Nearby homes and businesses were evacuated and the route closed in both directions with a 100m (300ft) cordon in place.
The Royal Navy's Explosive Ordnance Disposal team used a controlled explosion to make the grenades safe.