St Mewan crash: Driver killed by tractor on grass verge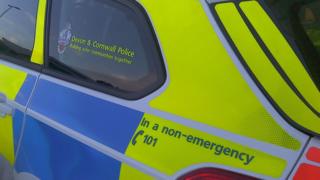 A driver has been killed after being hit by a tractor on a grass verge, police have said.
The woman had parked her Peugeot on the side of the A390 near St Mewan in Cornwall after a minor collision with another car, Devon and Cornwall police said.
"Both vehicles and the driver of the Peugeot were struck by a passing tractor," a spokesman said.
The woman, aged in her 50s, died at the scene on Tuesday.
The road was closed for more than six hours.
The name of the woman has not yet been released.
More on the tractor death story, plus more Devon and Cornwall news